Collection of Rufus
One of the most commercially successful funk groups of the '70s, the multi-racial Rufus are today best remembered for launching the career of soul diva Chaka Khan, whose fiery lead vocals were easily the band's focal point. Powered by Khan -- who was eventually billed in addition to the group -- and an unerring sense of groove, Rufus scored an impressive string of hit singles on both the pop and R&B charts, which lasted through the '70s and up to Khan's official departure in 1983.
Rufus grew out of the Chicago band the American Breed, which had a hit in 1968 with the oldies-radio staple "Bend Me, Shape Me." Guitarist Al Ciner, bassist Chuck Colbert, drummer Lee Graziano, and keyboardist Kevin Murphy had all played in the band at one time or another before forming a new group, originally called Smoke, with vocalists Paulette McWilliams and James Stella. Stella was quickly replaced by lead vocalist/songwriter/keyboardist Ron Stockert, and Colbert by bassist Dennis Belfield; the group changed its name to Ask Rufus, which was later shortened to Rufus. In 1972, drummer Andre Fischer -- another former American Breed member -- replaced Graziano, and a young female vocalist named Chaka Khan (born Yvette Marie Stevens) replaced McWilliams. Although Khan's dynamic stage presence helped this version of the band take off, Stockert was still the guiding force when they signed with ABC in 1973, and he lent a more pop/rock flavor to the group's self-titled debut, released later that year.
Although the album sold poorly, Rufus gained a fan in Stevie Wonder thanks to their cover of his "Maybe Your Baby." Wonder gave them a new composition, the slowly grinding "Tell Me Something Good," that he'd written specifically with Khan's vocal style in mind. Pulled as a single from their second album, 1974's Rags to Rufus, "Tell Me Something Good" was a Top Five smash that turned Khan into a star; she also co-wrote the R&B chart-topping follow-up, "You Got the Love." Clearly, the band had found its niche, and a number of personnel shifts ensued: Stockert left, Belfield was replaced by Bobby Watson, and Ciner was replaced by Tony Maiden. Their funk sensibility thus bolstered, Rufus returned with a strong new album before year's end, Rufusized, which spawned two more hits in "Once You Get Started" and "Please Pardon Me (You Remind Me of a Friend)." The billing on 1975's Rufus Featuring Chaka Khan made the singer's star power official, and produced one of the group's biggest hits in the R&B number one "Sweet Thing." Dave "Hawk" Wolinski joined as a second keyboardist for 1977's mellower Ask Rufus (the hit was "At Midnight (My Love Will Lift You Up)"), and William "Moon" Calhoun replaced drummer Fischer on 1978's Street Player.
Following the release of Street Player, Khan made what was perhaps an inevitable move into solo recording with the release of her debut, Chaka; despite scoring a significant hit with "I'm Every Woman," she remained an official member of Rufus. Still, the band's next album, Numbers, was recorded without her, and upon its release in 1979, it stiffed. Khan was back on board later that year for Masterjam, produced by Quincy Jones, and the band (featuring new drummer John "J.R." Robinson) was back on top of the R&B charts with "Do You Love What You Feel." However, Khan split again for 1980's Party 'Til You're Broke, and although she returned for 1981's Camouflage, Rufus' chart fortunes were slipping away. The George Duke-produced, Khan-less Seal in Red bombed, but Khan returned for one last go-round on 1983's Stompin' at the Savoy, a double-record set featuring three sides of live material and one side of new studio recordings. One of those new songs, "Ain't Nobody," became Rufus' final number one R&B hit, and also won a Grammy, allowing the group to end its career on a high note. Her contract up, Khan finally left for good afterwards and became a superstar thanks to a cover of Prince's "I Feel for You."
Album: Rufus (1973)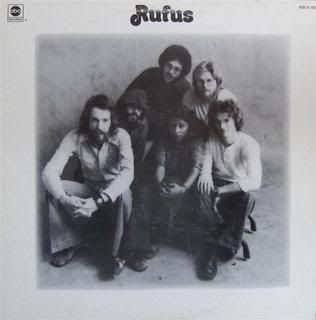 01. Slip 'N Slide
02. Keep it Coming
03. There's No Telling
04. Maybe Your Baby
05. I Finally Found You
06. Feel Good
07. Satisfied
08. Haulin' Coal
09. Whoever's Thrilling You (Is Killing Me)
10. Medley Love the One You're WithSit Yourself Down
http://www56.zippyshare.com/v/26311310/file.html
Album: Rags to Rufus (1974)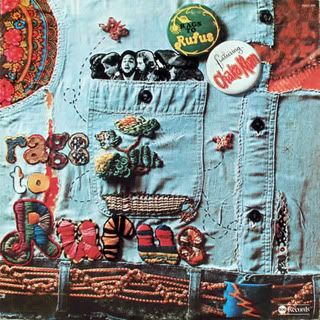 01. You Got the Love
02. I Got the Right Street (But the Wrong Direction)
03. Walkin in the Sun
04. Rags to Rufus (Instrumental)
05. Swing Down Chariot
06. Sideways (Instrumental)
07. Aint Nothin But A Maybe
08. Tell Me Something Good
09. Look Through My Eyes
10. In Love We Grow
11. Smokin Room
http://www64.zippyshare.com/v/50728287/file.html
Album: Rufusized (1974)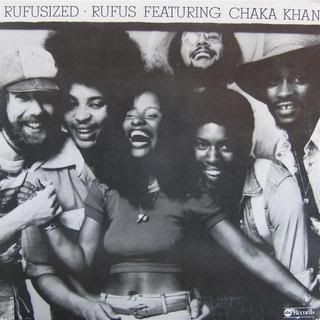 01. Once You Get Started
02. Somebody's Watching You
03. Pack'd My Bags
04. Your Smile
05. Rufusized
06. I'm A Woman (I'm A Backbone)
07. Right is Right
08. Half Moon
09. Please Pardon Me
10. Stop on By
http://www76.zippyshare.com/v/61127894/file.html
Album: Rufus Featuring Chaka Khan (1975)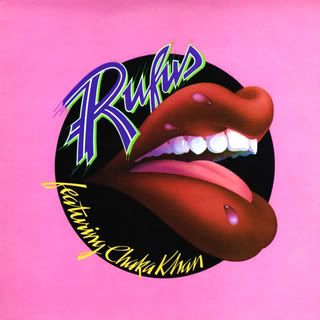 01. Fool's Paradise
02. Have A Good Time
03. Ooh I Like Your Luvin
04. Everybody Has an Aura
05. Circle
06. Sweet Thing
07. Dance Wit Me
08. Little Boy Blue
09. On Time
10. Jive Talking
http://www21.zippyshare.com/v/56764940/file.html
Album: Ask Rufus (1977)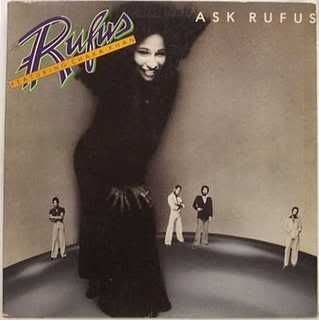 01. At Midnight (My Love Will Lift You Up)
02. Close the Door
03. Medley Slow Screw Against the WallA Flat Fry
04. Earth Song
05. Everlasting Love
06. Hollywood
07. Magic in Your Eyes
08. Better Days
09. Egyptian Song
http://www61.zippyshare.com/v/55472138/file.html
Album: Street Player (1978)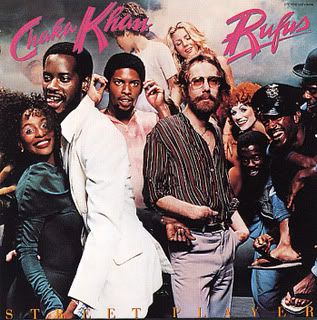 01. Street Player
02. Stay
03. Turn
04. Best Of Your Heart
05. Finale
06. Blue Love
07. Stranger To Love
08. Take Time
09. Destiny
10. Change Your Ways
http://www54.zippyshare.com/v/57337145/file.html
Album: Numbers (1979)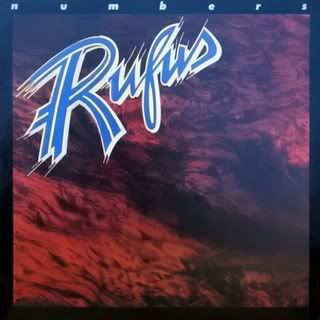 01. Ain't Nobody Like You
02. You're To Blame
03. Keep It Together (Declaration Of Love)
04. Dancin Mood
05. Red Hot Poker
06. Don't You Sit Alone
07. Bet My Dreams
08. Pleasure Dome
09. Are We
10. Life In The City
http://www11.zippyshare.com/v/63154921/file.html
Album: Masterjam (1979)
01. Do You Love What You Feel
02. Any Love
03. Heaven Bound
04. Walk The Rockway
05. Live In Me
06. Body Heat
07. I'm Dancing For Your Love
08. What Am I Missing
09. Masterjam
http://www30.zippyshare.com/v/48690663/file.html
Album: Party Til Your'e Broke (1980)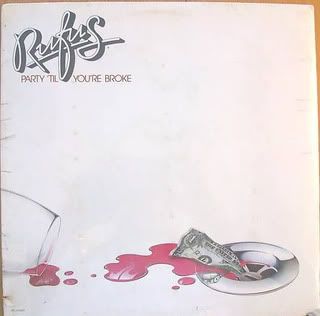 01. Tonight We Love
02. Hold On to a Friend
03. Love is Taking Over
04. Secret Love
05. Party Til You're Broke
06. Can I Show You
07. You're Made For Me
08. What Is It
09. We Got the Way
http://www14.zippyshare.com/v/5357057/file.html
Album: Camouflage (1981)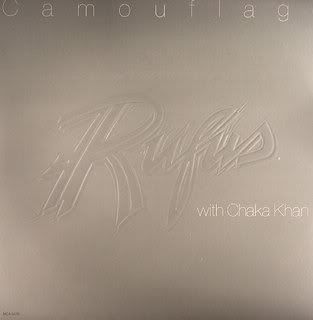 01. Better Together
02. Jigsaw
03. Secret Friend
04. Music Man (the DJ Song)
05. True Love
06. Sharing the Love
07. Quandary
08. Lilah
09. Losers in Love
10. Highlight
http://www4.zippyshare.com/v/78450621/file.html
Album: The Very Best of Rufus Featuring Chaka Khan (1982)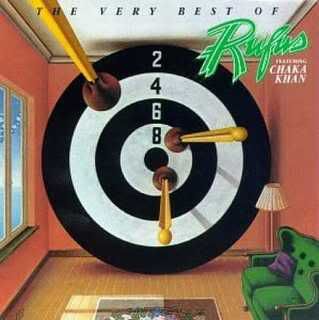 01. Do You Love What You Feel
02. Tell Me Something Good
03. Dance Wit Me
04. Hollywood
05. Stay
06. Once You Get Started
07. You Got The Love
08. At Midnight (My Love Will Lift You Up)
09. Please Pardon Me (You Remind Me of a Friend)
10. Sweet Thing
http://www41.zippyshare.com/v/28360940/file.html
Album: Seal In Red (1983)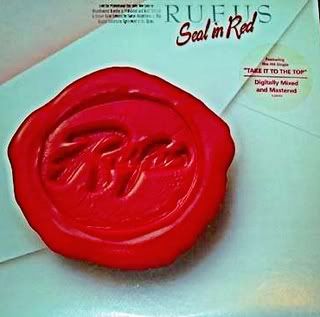 01. Take It To The Top
02. The Time Is Right
03. When I Get Over You
04. You Turn Me All Around
05. You, The Night And The Music
06. Blinded By The Boogie
07. I'm Saving This Love Song
08. You're Really Out Of Line
09. Distant Lovers
10. No Regrets
http://www50.zippyshare.com/v/47663135/file.html
Album: Stompin' At The Savoy 1983)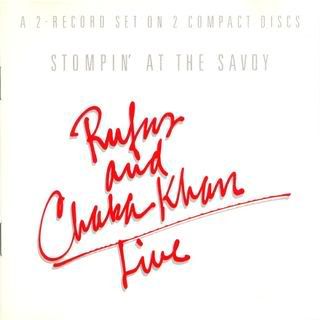 CD1
01. You Got The Love
02. Once You Get Started
03. Dance With Me
04. Sweet Thing
05. Tell Me Something Good
06. You're Welcome, Stop On By
07. Pack'd My Bags
08. I'm A Woman (I'm A Backbone)
09. At Midnight
CD2
01. Ain't That Peculiar
02. Stay
03. What Cha' Gonna Do For Me
04. Do You Love What You Feel
05. Ain't Nobody
06. One Million Kisses
07. Try A Little Understanding
08. Don't Go To Strangers
http://www28.zippyshare.com/v/22229092/file.html
Enjoy!!!!