Collection of Bar-Kays
Initially a funky instrumental soul combo on Stax/Volt, the Bar-Kays were nearly destroyed when most of the band perished in the same plane crash that claimed Otis Redding. Amazingly, the Bar-Kays not only regrouped but prospered, evolving into a popular funk ensemble over the course of the '70s. They continued to score hits on the R&B charts through much of the '80s as well, making for a career longevity that no one would have predicted for Stax's formerly star-crossed number-two house band.
The Bar-Kays were formed in Memphis, TN, in 1966, growing out of a local group dubbed the Imperials. Modeled on classic Memphis soul instrumental outfits like the Mar-Keys and Booker T. & the MG's, the Bar-Kays originally included guitarist Jimmy King (not the famed bluesman), trumpeter Ben Cauley, organist Ronnie Caldwell, saxophonist Phalon Jones, bassist James Alexander, and drummer Carl Cunningham. Adopting a mutated version of their favorite brand of rum (Bacardi) as their name, the band started playing heavily around Memphis, and eventually caught the attention of Stax/Volt, which signed the sextet in early 1967. With help from house drummer Al Jackson, Jr., the label began grooming the Bar-Kays as a second studio backing group that would spell Booker T. & the MG's on occasion. That spring, the Bar-Kays cut their first single, "Soul Finger," a playful, party-hearty instrumental punctuated by a group of neighborhood children shouting the title. "Soul Finger" reached the pop Top 20 and went all the way to number three on the R&B chart, establishing the Bar-Kays in the public eye (although the follow-up, "Give Everybody Some," barely scraped the R&B Top 40). Producer Allen Jones began to take an interest in the group and became their manager and mentor; even better, Otis Redding chose them as his regular backing band that summer.
Unfortunately, disaster struck on December 10, 1967. En route to a gig in Madison, WI, Redding's plane crashed into frozen Lake Monona. He, his road manager, and four members of the Bar-Kays were killed. Trumpeter Ben Cauley survived the crash, and bassist James Alexander had not been on the flight; they soon assumed the heavy task of rebuilding the group. Adding insult to injury, the third and final single released by the original lineup, a cover of the Beatles' "A Hard Day's Night," was virtually ignored. Nonetheless, with Allen Jones' help, Cauley and Alexander assembled a new Bar-Kays lineup featuring guitarist Michael Toles, keyboardist Ronnie Gordon, saxophonist Harvey Henderson, and drummers Roy Cunningham and Willie Hall. At first, their sound was similar to the original lineup, and they were used as the house band on numerous Stax/Volt recording sessions; they also backed Isaac Hayes on his groundbreaking 1969 opus Hot Buttered Soul. Still, they were unable to land a hit of their own, and Cunningham and Gordon both left the group in 1970; the latter was replaced on keyboards by Winston Stewart.
With 1971's Black Rock album, the Bar-Kays debuted their first-ever lead vocalist, Larry Dodson, and incorporated some of the psychedelic-inspired rock/funk fusions of Sly & the Family Stone and Funkadelic. After playing on Isaac Hayes' hit Shaft soundtrack, Cauley and Toles both joined his backing band permanently, and were replaced by trumpeter Charles "Scoop" Allen and guitarist Vernon Burch. This new lineup took a more mainstream funk direction, scoring a minor hit with a takeoff on Jimi Hendrix's "Foxy Lady" dubbed "Copy Cat." The follow-up, another good-humored goof on a recent hit, was "Son of Shaft," which in 1972 became the group's first Top Ten R&B hit since "Soul Finger." That summer, the Bar-Kays played a well-received set at Wattstax (the black answer to Woodstock), but it wasn't enough to keep their commercial momentum going, especially as Stax/Volt headed toward eventual bankruptcy in 1975.
Armed with new guitarist Lloyd Smith (who'd joined when Burch left in 1973), new drummer Michael Beard, and trombonist Frank Thompson, the Bar-Kays signed with Mercury in 1976 and began the most commercially productive phase of their career. Writing most of their own material and using more synthesizers, their label debut, Too Hot to Stop, was a hit, powered by the smash R&B single "Shake Your Rump to the Funk." The group consolidated their success by opening for George Clinton's P-Funk machine on an extensive tour, and that loose, wild aesthetic was now a more accurate reflection of the Bar-Kays' brand of funk, although they were more easily able to bridge into disco. Follow-up Flying High on Your Love (1977) was the band's first gold record, and Money Talks -- a Fantasy reissue of some previously unreleased Stax material -- produced another Top Ten hit in "Holy Ghost" the following year. Drummer Sherman Guy and keyboardist Mark Bynum subsequently joined the band, and a string of hit albums followed: 1979's Injoy (which featured the Top Five R&B hit "Move Your Boogie Body"), 1980's As One, 1981's Nightcruising (which spawned two hits in "Hit and Run" and "Freaky Behavior"), and 1982's Propositions (more hits in "Do It (Let Me See You Shake)" and "She Talks to Me With Her Body"). All of those albums, save for As One, went gold.
In 1983, Sherman Guy and Charles Allen left the group, presaging a more commercial direction in keeping with the urban sound of the early '80s. 1984's Dangerous produced one of the group's biggest hits, "Freakshow on the Dancefloor," and a couple more R&B chart hits in "Dirty Dancer" and "Sex-O-Matic." Their sound was becoming derivative, however, and although the group kept recording for Mercury through 1989, the changing musical landscape meant that the hits dried up. By 1987, only Larry Dodson, Harvey Henderson, and Winston Stewart remained; that same year, Allen Jones died of a heart attack, and the group scored its last R&B Top Ten hit with "Certified True." When their contract with Mercury was up, the Bar-Kays called it quits with 1988's Animal. Dodson and original bassist James Alexander put together a short-lived new version of the Bar-Kays for the 1994 album 48 Hours, released on the small Basix label. allmusic by Steve Huey
Soul Finger (1967)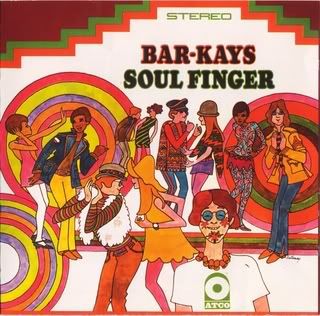 01. Soul Finger
02. Knucklehead
03. With A Child's Heart
04. Bar Kays Boogaloo
05. Theme From Hell's Angels
06. You Can't Sit Down
07. House Shoes
08. Pearl High
09. I Want Someone
10. Hole In The Wall
11. Don't Do That
http://www22.zippyshare.com/v/66QMReND/file.html
Album: Gotta Groove (1969)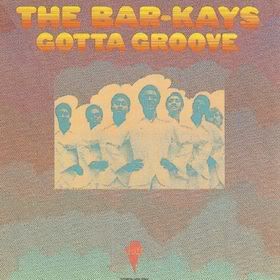 01. Don't Stop Dancing (To This Music) Part 1
02. If This World Was Mine
03. In The Hole
04. Funky Thang
05. Jiving 'Round
06. Grab This Thing
07. Don't Stop Dancing (To This Music) Part 2
08. Street Walker
09. Yesterday
10. Humpin'
11. Hey Jude
http://www116.zippyshare.com/v/rPW7tUOv/file.html
Album: Black Rock (1971)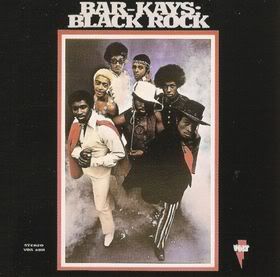 01. Baby I Love You
02. I've Been Trying
03. You Don't Know Like I Know
04. Dance To The Music
05. A Piece Of Your Peace
06. Six O'clock News Report
07. How Sweet It Would Be
08. Montego Bay
http://www93.zippyshare.com/v/WgZqOCut/file.html
Album: Do You See What I See (1972)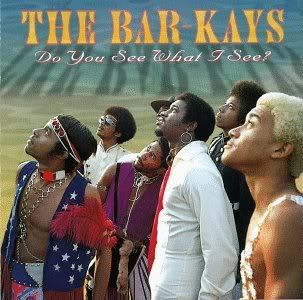 01. Do You See What I See
02. God Is Watching
03. Be Yourself
04. You're The Best Thing That Ever Happened To Me
05. You're Still My Brother
06. I Was Made To Love Her
07. Your Good Thing (Is About To End)
08. It Ain't Easy
09. Love Pollution
10. People, Unite To Save Humanity
11. In The Hole
12. Copycat
13. Memphis At Sunrise
14. Medley Son Of Shaft Feel It
15. I Can't Turn You Loose
http://www104.zippyshare.com/v/Q96sIH5C/file.html
Album: Cold Blooded (1974)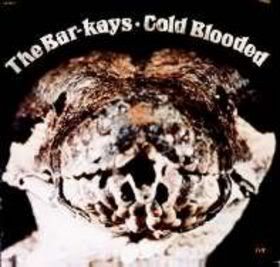 01. Cold Blooded
02. Harmony
03. In The Scheme Of Things
04. Waiting And Hating
05. Smiling, Styling & Profiling
06. Frame Of Mind
07. (I've Got To) Use My Imagination
08. Fighting Fire With Fire
09. Would I If I Could
http://www8.zippyshare.com/v/XIGoGwOq/file.html
Album: Too Hot To Stop (1976)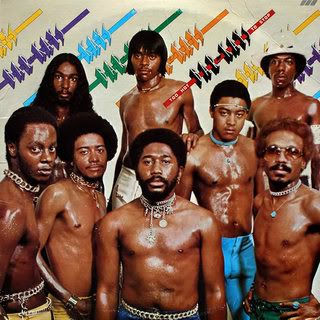 01. Too Hot To Stop
02. You're So Sexy
03. Bang, Bang
04. Spellbound
05. Shake Your Rump To The Funk
06 Cozy
07. Summer Of Our Love
08. White House Orgy
http://www84.zippyshare.com/v/SHIDlfy9/file.html
Album: Flying High On Your Love (1977)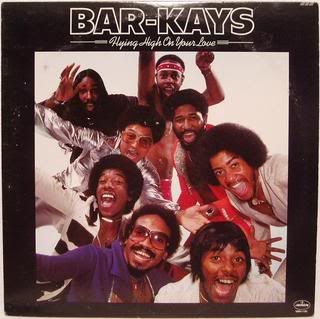 01. Shut The Funk Up
02. Standing On The Outside
03. Woman Of The Night
04. Whatever It Is
05. Can't Keep My Hands Off You
06. Let's Have Some Fun
07. Attitudes
08. You Can't Run Away
09. Flying High On Your Love
http://www79.zippyshare.com/v/iDSmFpLD/file.html
Album: Money Talks (1978)
01. Holy Ghost
02. Feelin' Alright
03. Monster
04. Money Talks
05. Mean Mistreater
06. Holy Ghost (Reborn)
http://www60.zippyshare.com/v/fuuMAg6c/file.html
Album: Light Of Life (1978)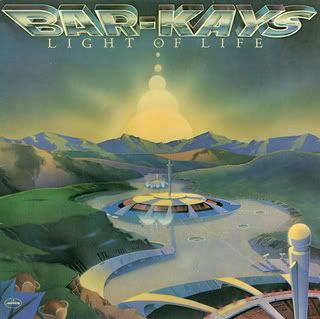 01. Get Up 'N Do It
02. Shine
03. I Lean On You, You Lean On Me
04. Give It Up
05. Love's Is What It's All About
06. I'll Dance
07. We're The Happiest People On Earth
08. Are You Being Real
09. Angel Eyes
http://www104.zippyshare.com/v/YWd9qdg7/file.html
Album: Injoy (1979)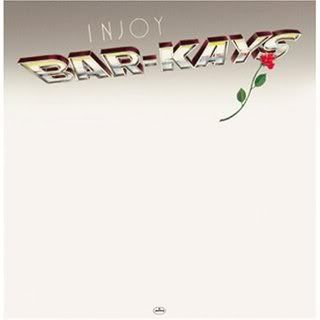 01. More And More
02. Move Your Boogie Body
03. Running In And Out Of My Life
04. Girl I'm On Your Side
05. Loving You Is My Occupation
06. Today Is The Day
07. You've Been
08. Up In Here
http://www59.zippyshare.com/v/a42z9k3x/file.html
Album: As One (1980)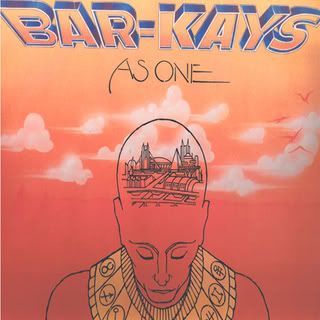 01. Boogie Body Land
02. Say It Through Love
03. Work It Out
04. Body Fever
05. As One
06. Take The Time To Love Somebody
07. Open Your Heart
08. Deliver Us
http://www41.zippyshare.com/v/IRTHPHi5/file.html
Album: Nightcruising (1981)
01. Nightcruising
02. Hit And Run
03. Feel Like Im Fall In Love
04. Freaky Behaviour
05. Touch Tone
06. Unforgettable Dream
07. Traffic Jammer
08. Backseat Driver
http://www82.zippyshare.com/v/Jd8x5JzU/file.html
Album: Propositions (1982)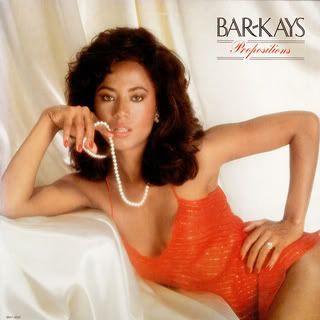 01. Propositions
02. Tripping Out
03. Anticipation
04. ( Busted )
05. Do It (Let Me See You Shake)
06. She Talks To Me With Her Body
07. I Can't Believe You're Leaving Me
08. You Made A Change In My Life
http://www2.zippyshare.com/v/yeSvI8oJ/file.html
Album: Dangerous (1984)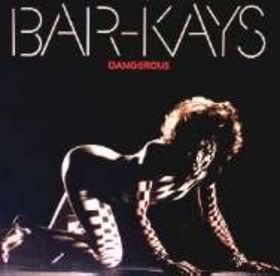 01. Dangerous
02. Dirty Dancer
03. Make Believe Lover
04. Dance, Party, etc
05. Freakshow On The Dance Floor
06. Lovers Should Never Fall In Love
07. Loose Talk
08. Sex-O-Matic
http://www64.zippyshare.com/v/80nRLdBJ/file.html
Album: Banging The Wall (1985)
01. Your Place Or Mine
02. Banging The Walls
03. Paper Doll
04. Sex Driver
05. Dance Your Body, Desara
06. Love Don't Wait
07. Missiles On Target
08. Gina
http://www99.zippyshare.com/v/TgOUut6R/file.html
Album: Contagious (1987)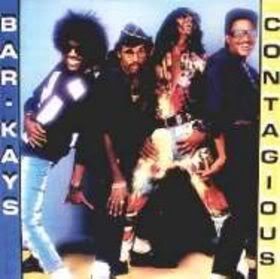 01. Certified True
02. Don't Hang Up
03. Many Mistakes
04. Freak City U.S.A.
05. Contagious
06. Something in the Air
07. This Could Be the Night
08. Time Out
09. Touch
http://www115.zippyshare.com/v/WqjEfAlS/file.html
Album: Animal (1989)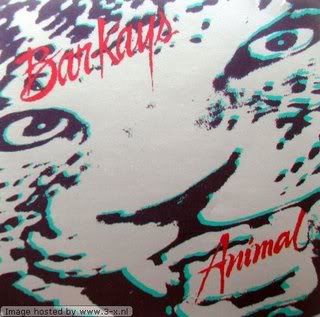 01. Animal
02. Struck By You
03. Stop! Look What You're
04. Missing
05. Someone Else
06. Are U Available
07. Just Like A Teeter Totter
08. I Adore You
09. Leaving You
10. Struck By You (12'' Version)
http://www56.zippyshare.com/v/n0JgCoDJ/file.html
Album: The Best Of (1993)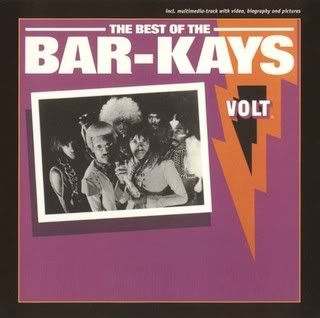 01. Too Hot To Stop
02. Cozy
03. Shake Your Rump To The Funk
04. Attitudes
05. Shut The Funk Up
06. Standing On The Outside
07. Shine
08. I'll Dance
09. Move Your Boogie Body
10. Deliver Us
11. Hit And Run
12. Anticipation
13. Freakshow On The Dance Floor
14. Sexomatic
15. Certified True
16. Struck By You
http://www52.zippyshare.com/v/0ADOpC0E/file.html
Album: The Best Of Bar-Kays, Vol. 2 (1996)
01. Let's Have Some Fun
02. Boogie Body Land
03. Do It (Let Me See You Shake)
04. Spellbound
05. Flying High On Your Love
06. I Lean On You-You Lean On Me
07. Are You Being Real
08. Freaky Behavior
09. She Talks To Me With Her Body (12' Mix)
10. Sexomatic (12' Mix)
11. Your Place Or Mine
12. Dirty Dancer
13. Running In & Out Of My Life
14. Today Is The Day
15. Unforgettable Dream
16. Whitehouseorgy
http://www3.zippyshare.com/v/xteTZy3I/file.html
Enjoy!!!!