Collection of Avant
Hailed as the "new voice of ghetto soul" and the first act signed to basketball great Magic Johnson's Magic Johnson Music, Cleveland native Avant (born Myron Avant) debuted in 1998 with the song "Separated," released on Payton Entertainment -- the label operated by his manager, Eric Payton. The single received airplay on top-rated Chicago radio station WGCI prior to being selected for inclusion on the 1999 MCA compilation Summer Heat. This set the stage for the May 2000 release of Avant's debut album, My Thoughts, released on Johnson's MJM label via MCA. A couple months later, "Separated" -- aided by regular play on BET and The Box -- topped the Billboard R&B/Hip-Hop Songs chart. A cover of René & Angela's 1983 classic "My First Love," featuring KeKe Wyatt, reached the Top Five and helped increase My Thoughts' popularity with lovers of sophisticated R&B. Avant released three more albums through MJM, all of which were distributed by Universal and featured one major single. Ecstasy (2002) was propelled by "Makin' Good Love," the singer's third Top Ten R&B single. The sprawling Private Room (2003), weighed down by some substandard material, nonetheless produced yet another Top Ten R&B hit in "Read My Mind." Director (2006) repeated the feat with the equally successful "4 Minutes." Avant subsequently signed to Capitol -- a move that did not impede his momentum. A self-titled album (2008) peaked in the Top Ten of the R&B Albums chart, just like Avant's first four albums, yet he moved once more to Verve Forecast, where he issued The Letter (2010). On Face the Music (2013), an EMI-distributed release, he reunited with Wyatt, with whom he scored another duet hit ("You & I").
Album: My Thoughts (2000)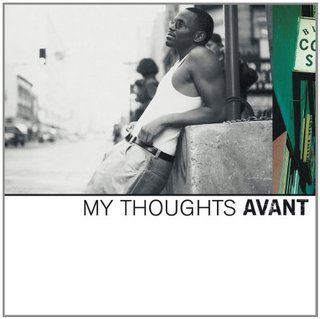 01. Separated
02. Reaction
03. Get Away
04. Let's Make A Deal
05. Happy
06. My First Love
07. I Wanna Know
08. Serious
09. Destiny
10. Ooh Aah
11. This Time
12. Why
http://www51.zippyshare.com/v/56454137/file.html
Album: Ecstasy (2002)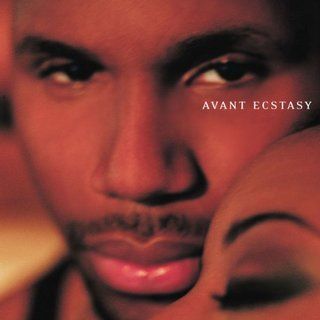 01. Call On Me
02. What Do You Want
03. Don't Say No, Just Say Yes
04. Makin' Good Love
05. Sorry
06. No Limit
07. Thinkin' About You
08. Six in Da Morning
09. You Ain't Right
10. One Way Street
11. Love School
12. Jack & Jill
13. Suicide
http://www77.zippyshare.com/v/24355092/file.html
Album: Private Room (2003)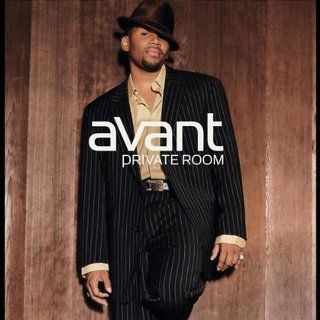 01. Private Room (Intro)
02. A.V.
03. Read Your Mind
04. Heaven
05. Don't Take Your Love Away
06. Have Some Fun
07. Hooked
08. Phone Sex (That's What's Up)
09. Feast
10. Seems To Be (ft. Olivia)
11. You Got Me
12. I Wanna Be
13. Everything About You
14. You
15. Read Your Mind, Pt. 2 (The Remix)
16. Flickin'
http://www26.zippyshare.com/v/1376579/file.html
Album: The Director (2006)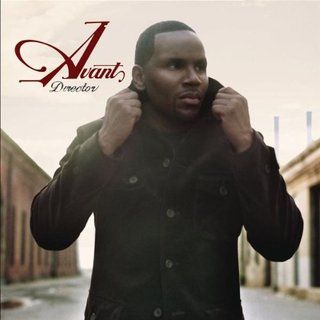 01. So Many Ways
02. This Is Your Night
03. You Know What
04. 4 Minutes
05. Stickwitu (Urban Remix)
06. With You
07. Exclusive
08. Right Place, Wrong Time
09. Grown Ass Man
10. Director
11. Lie About Us
12. Imagination
13. Mr. Dream
14. Now You Got Someone
15. GPSA (Ghetto Public Service Announcement)
http://www19.zippyshare.com/v/81736823/file.html
Album: Avant (2008)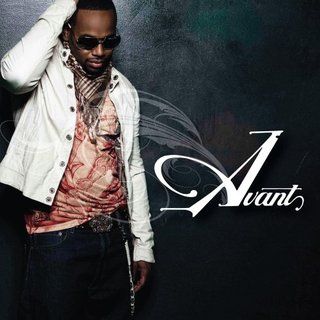 01. Sensuality
02. Perfect Gentleman feat. Alfamega
03. Involve Yourself
04. When It Hurts
05. Out of Character
06. Material Things
07. French Pedicure
08. Attention feat. Snoop Dogg
09. Break Ya Back
10. Y.O.U.
11. Sailing
http://www28.zippyshare.com/v/50747613/file.html
Album: The Letter (2010)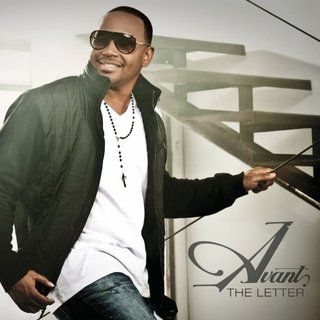 01. Graduated
02. Hot 16
03. Kiss Goodbye
04. Had Enough
05. Body Police
06. Nightlife
07. Your Body Is The Business
08. Wake Up
09. That Dude
10. Where Did We Go
11. Walking On Water
http://www43.zippyshare.com/v/92487815/file.html
Album: Icon (2011)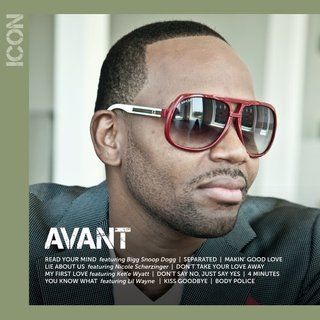 01. Read Your Mind (Remix Extended)
02. Separated
03. Lie About Us
04. Don't Take Your Love Away
05. My First Love
06. Don't Say No, Just Say Yes
07. You Know What
08. 4 Minutes
09. Makin' Good Love
10. Kiss Goodbye
11. Body Police
http://www63.zippyshare.com/v/99631294/file.html
Album: Face the Music (2013)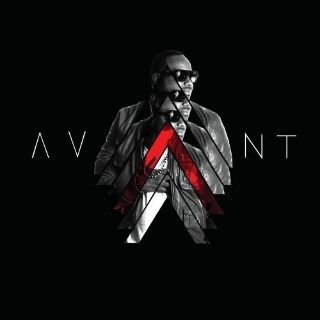 01. Toast to Love
02. 80 in a 30 (feat. Kajun & J'Lyn)
03. You & I (feat. KeKe Wyatt)
04. More
05. Excited
06. Don't Know How
07. Nobody's Business
08. Best Friend
09. Like You
10. When It's Over
11. No
12. Gratitude
13. Your Face
14. Human
http://www5.zippyshare.com/v/84492122/file.html
Enjoy!!!!