Collection of Heatwave
Completely cosmopolitan with international grooves to spare, Heatwave emerged as one of the disco era's funkiest dance groups. American serviceman brothers Johnnie Wilder and his brother Keith Wilder were based in Germany when they first began performing, and upon their discharge from the Army, the duo stayed in that country. Both singers, the pair gigged in clubs and bars with an assortment of bands while still enlisted. However, they were constantly looking to expand their horizons, and in mid-year they relocated to the U.K. to link up with songwriter/keyboardist Rod Temperton.
The nascent Heatwave quickly came together with the addition of Spanish bassist Mario Mantese, Czechoslovakian drummer Emest Berger, and American guitarists Jesse Whittens and Eric Johns. With so many musical roots between them, it was only natural that they rapidly developed a sophisticated sound, an edge which Temperton would use to push Heatwave ahead of their peers.
Jamming and ceaselessly touring the London club circuit allowed Heatwave to define and refine their music, eschewing straight disco beats for a sound that certainly contained that element, but fused it with a rich funk groove. That hard work paid off as the band signed to U.K. label GTO (Epic in the U.S) and began formulating their first album in fall 1976. They were paired in the studio with GTO house producer/session guitarist Barry Blue, who'd had his own string of hit singles, "Dancing on a Saturday Night" and "Do You Wanna Dance" among them in the early '70s.
The recording sessions nearly derailed, however, when Whittens was murdered before the band had even entered the studio. He was replaced with rhythm guitarist Roy Carter, and a pair of singles, "Ain't No Half Steppin'" and "Super Soul Sister," appeared before the end of 1976, to be followed by January 1977's anthemic "Boogie Nights."
That single reached number two on the British pop charts (it wouldn't appear on the American radar until later that summer, when it became a Top Five hit). The group's long-awaited debut album, Too Hot to Handle, finally appeared in late spring 1977, giving Heatwave a number 11 hit in the U.S. It cruised to number five on the R&B charts, while the next single, the sweet soul ballad "Always and Forever," closed out the year with a number two U.S. hit in December.
Again using Blue's production skills, Heatwave released Central Heating in April 1978. The album rode firmly on the tails of its massive single, the classic "The Groove Line," a hard-hitting dance groove that rocketed up the charts, leaving the album's other single, the beautiful ballad "Mind Blowing Decisions," gasping for air in its wake.
Although their star power seemed unstoppable, Heatwave were to take some hard knocks in 1978, as first Johns, then Temperton quit the band. Although Temperton would continue writing new songs for Heatwave, he swiftly became better known for his songwriting for other artists, penning award-winning songs for some of funk's heaviest hitters, including Rufus and the Brothers Johnson. He also wrote for Herbie Hancock and Quincy Jones, but his most famous partnership remains the one forged with Michael Jackson, writing two songs, "Rock with You" and "Off the Wall," for Jackson's 1979 Off the Wall LP. He then returned to Jackson's camp in 1982 with three songs for the Thriller LP, including the seminal title track.
Shaken but undaunted by recent events, Heatwave was about to return to the studio, only to be dealt another blow as Mantese was stabbed by his girlfriend. He was clinically dead for several minutes, remained paralyzed, and had no alternative but to leave the band. Derek Bramble replaced him. Adding guitarist William Jones and keyboardist Calvin Duke to the group, and now working with new producer Phil Ramone, Heatwave cut Hot Property.
Released in May 1979, with nine of the ten songs penned by Temperton, the album unexpectedly foundered, despite its strong mix of ballads, soul scorchers, and classic funk grooves, ultimately hovering just inside the U.S. Top 40. Of the album's singles, "Therm Warfare," "Razzle Dazzle," "One Night Tan," and "Eyeballin'" all failed to raise the roof, with only the latter even bothering the R&B Top 30.
Soon after, Heatwave received another dismal blow as Carter left to carve his own path as a producer, ultimately having major success with Linx in the early '80s. He was replaced by keyboardist Keith Harrison, but just as it seemed that the band might finally put their shakeups behind them, founder Johnnie Wilder was involved in a terrible car crash. Although he survived the accident, he was paralyzed from the neck down.
Determined to continue working with the band he'd nurtured since the very beginning, Wilder remained on board for studio work and, in 1980, Heatwave recorded the Candles LP, with Temperton again providing the songs. The group recruited James Dean "JD" Nichols to handle vocals in concert.
Heatwave's spotlight seemed to be waning, though, as the November single "Gangsters of the Groove" proved their last pop hit, reaching number 21 in the U.S. and pulling in a surprisingly impressive number 20 in the U.K. early in the new year. But the album peaked at a mere number 71 U.S. in December 1980, bringing a tumultuous time to a somewhat disappointing close. Two further singles, "Jitterbuggin'" and "Where Did I Go Wrong," charted the following year, while both "Posin' til Closin'" and "Turn Around" fared even worse.
Heatwave's 1982 LP, Current, marked yet another new era for the band as they returned to producer Barry Blue. The album managed only a desultory number 156 on the U.S. pop charts, although it scored the band a number 21 hit on the R&B charts, where Heatwave continued to be a strong presence. A Rod Temperton-penned single, "Lettin' It Loose" proved a minor hit in August. However, it also sounded a death knell for the group.
Bramble quit the band at the end of 1982, like Carter, for a career in production (he would go on to work with David Bowie on 1984's Tonight LP, and later masterminded Jaki Graham's breakthrough). Nichols, too, decamped to fill Lionel Richie's shoes in the Commodores. At the end of a staggering series of departures, the remaining members of Heatwave essentially brought down the curtain -- the band was rendered inactive, and for all intents disbanded.
Silent since early 1983, the Wilder brothers resurfaced in 1989 with the album Sound of Soul on Blatent. The following year, Johnnie Wilder released a solo spiritual album, My Goals, on Light. Neither sold well, but Heatwave itself was revitalized in 1991, when a remix version of their "Mind Blowing Decisions" charted in the U.K and, by the middle of the decade, Keith Wilder had re-formed the band. Joined by bassist Dave Williamson, keyboardists Kevin Sutherland and Byron Byrd, and guitarist Bill Jones, the reborn Heatwave launched an American tour with a live album, Live at the Greek Theater, arriving in 1997. Long-standing favorites of the retro dance circuit, Heatwave fans were also treated to a new extended club remix of "Boogie Nights" in 2002. Allmusic by Amy Hanson
Album: Too Hot To Handle (1976)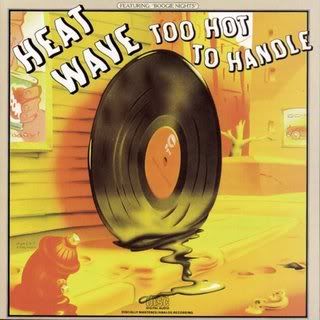 01. Too Hot to Handle
02. Boogie Nights
03. Ain't No Half Steppin'
04. Always and Forever
05. Super Soul Sister
06. All You Do Is Dial
07. Lay It on Me
08. Sho'nuff Must Be Luv
09. Beat Your Booty
http://www25.zippyshare.com/v/12177931/file.html
Album: Central Heating (1977)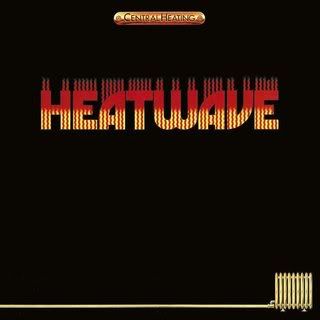 01. Put the Word Out
02. Send Out for Sunshine
03. Central Heating
04. Happiness Togetherness
05. Groove Line
06. Mind Blowing Decisions
07. Star of a Story
08. Party Poops
09. Leavin' for a Dream
http://www16.zippyshare.com/v/74339188/file.html
Album: Hot Property (1979)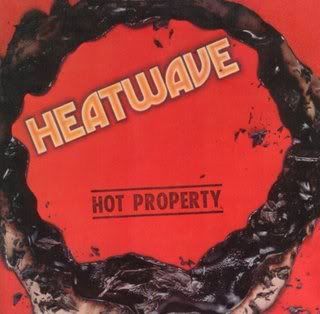 01. Razzle Dazzle
02. Eyeballin'
03. This Night We Feel
04. Raise a Blaze
05. First Day of Snow
06. One Night Tan
07. Therm Warfare
08. All Talked Out
09. That's the Way We'll Always Say Goodnight
10. Disco
http://www12.zippyshare.com/v/51411548/file.html
Album: Candles (1980)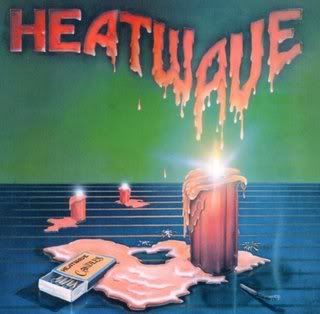 01. Gangsters of the Groove
02. Jitterbuggin'
03. Party Suite
04. Turn Around
05. Posin' Til Closin'
06. All I Am
07. Dreamin' You
08. Goin' Crazy
09. Where Did I Go Wrong
http://www11.zippyshare.com/v/64042845/file.html
Album: Current (1982)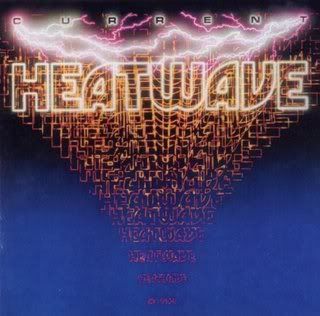 01. Lettin' It Loose
02. State to State
03. Look After Love
04. Naturally
05. Big Guns
06. Find It in Your Heart
07. Hold on to the One
08. Mind What You Find
http://www14.zippyshare.com/v/8986697/file.html
Album: The Best of Heatwave: Always & Forever (1996)
01. Boogie Nights
02. Too Hot to Handle
03. The Groove Line (Special Disco Version)
04. Always and Forever
05. Mind Blowing Decisions
06. Ain't No Half Steppin'
07. Happiness Togetherness
08. Central Heating
09. Eyeballin' (Special Disco Version)
10. Gangsters of the Groove
11. Where Did I Go Wrong
12. Lettin' It Loose
13. Look After Love
http://www63.zippyshare.com/v/77875188/file.html
Album: Greatest Hits (2008)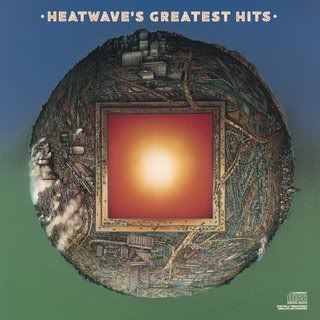 01. Boogie Nights
02. Always And Forever
03. Lettin' It Loose
04. Look After Love
05. The Groove Line
06. Gangsters Of The Groove
07. Mind Blowing Decisions
08. Posin' Til Closin'
09. The Big Guns
http://www13.zippyshare.com/v/49716483/file.html
Enjoy!!!!