Collection of Vanessa Williams
When Vanessa Williams began her singing career, she was known chiefly as the Miss America pageant winner who'd been forced to renounce her title for posing in Penthouse magazine. Williams not only put the scandal behind her, she all but obliterated it, turning out a series of slick, sophisticated hits that made her one of the most popular adult contemporary R&B singers of her time. In addition to her broad crossover appeal, she established a parallel acting career in both film and television, ending the '90s as a highly successful all-around entertainer.
Vanessa Lynn Williams was born March 18, 1963, in the upstate New York town of Millwood to parents who were both music teachers. She loved performing musical theater as a teenager, and won a scholarship to study it at Syracuse University in 1981. In the meantime, she began entering beauty pageants, with considerable success; in 1983, she represented New York in the Miss America pageant and became the first African-American woman ever to be crowned the winner. Unfortunately, her triumph was short-lived. Williams had posed for a series of nude photos for Penthouse prior to her historic victory, and when the magazine published them in 1984, the ensuing scandal forced her to resign as Miss America. Undaunted, Williams began to pursue her first love, singing; she backed George Clinton on his 1986 album R&B Skeletons in the Closet, including the single "Do Fries Go With That Shake?" Williams also returned to acting, making her feature film debut with a small role in The Pickup Artist in 1987; the same year, she married her manager, Ramon Harvey. All the renewed exposure eventually helped land her a record deal with Mercury/Polygram subsidiary Wing.
Williams' debut album, The Right Stuff, was released in 1988, featuring a mix of urban dance-pop and adult contemporary balladry. The title track was a decent-sized hit, and the ballad "Dreamin'" became Williams' first Top Ten single, going all the way to number one on the R&B charts. The Right Stuff went gold, and Williams subsequently appeared in several TV movies. Her 1991 sophomore set The Comfort Zone was a star-maker; it spawned another R&B chart-topper in "Running Back to You," but the real story was the ballad "Save the Best for Last," a ubiquitous across-the-board smash that became Williams' first number one hit on the pop charts. The title track solidified Williams' growing reputation for smooth, sexy adult pop, and the album went on to sell over two million copies. In 1993, Williams' duet with Brian McKnight, "Love Is," became another huge hit when it was featured on the soundtrack of Beverly Hills 90210.
In 1994, Williams returned to her roots by accepting her first starring role on Broadway, taking over the lead in Kiss of the Spider Woman; she also appeared on a re-recorded version of the cast album. Late that year, she also released her third album, The Sweetest Days, which found her branching out into jazzy pop and torch songs in addition to her usual urban and adult contemporary fare. It also featured material by Babyface and Sting, and its upscale, sophisticated ambience gave Williams her second platinum album. In 1995, Williams was tabbed to sing the commercial version of "Colors of the Wind," the theme to the Disney film Pocahontas; not only was it a huge hit, it also won an Academy Award. 1996 brought a divorce from manager Harvey and the holiday album Star Bright; most notably, Williams landed her biggest feature film role to date when she starred opposite Arnold Schwarzenegger in that year's Eraser, and she followed it with an appearance in the ensemble drama Soul Food in 1997. 1997 also brought her fourth proper album, Next, which didn't attract quite as much attention as its predecessors. After the release of Greatest Hits: The First Ten Years in late 1998, Williams remained relatively quiet on the musical front, save for the occasional live performance event; she concentrated more on her acting career, and was prominently featured in Dance With Me (1998), Light It Up (1999), and the remake of Shaft (2000). In 1999, Williams remarried to L.A. Lakers basketball player Rick Fox. Allmusic by Steve Huey
Album: The Right Stuff (1988)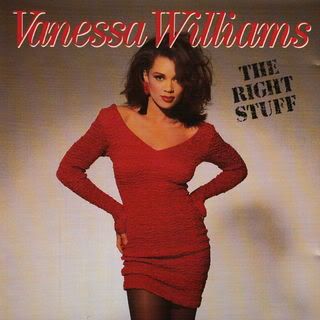 01. The Right Stuff
02. Be A Man
03. Dreamin'
04. If You Really Love Him
05. (He's Got) The Look
06. I'll Be The One
07. Security
08. Darlin' I
09. Am I Too Much
10. Can This Be Real
11. Whatever Happens
http://www2.zippyshare.com/v/59568008/file.html
Album: The Comfort Zone (1991)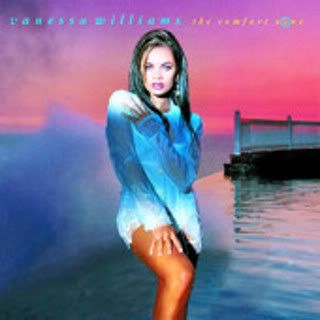 01. The Comfort Zone
02. Running Back to You
03. Work to Do
04. You Gotta Go
05. Still in Love
06. Save The Best For Last
07. What Will I Tell My Heart
08. Strangers Eyes
09. 2 of a Kind
10. Freedom Dance [Get Free!]
11. Just For Tonight
12. One Reason
13. Better Off Now
14. Goodbye
http://www47.zippyshare.com/v/63074537/file.html
Album: The Sweetest Days (1994)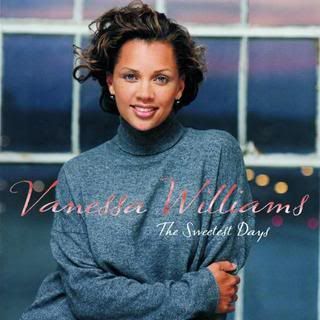 01. Intro-lude
02. The Way That You Love
03. Betcha Never
04. The Sweetest Day
05. Higher Ground
06. You Don't Have To Say You're Sorry
07. Ellamental
08. Sister Moon
09. You Can't Run
10. Moonlight Over Paris
11. Constantly
12. Long Way Home
http://www13.zippyshare.com/v/90187417/file.html
Album: Next (1997)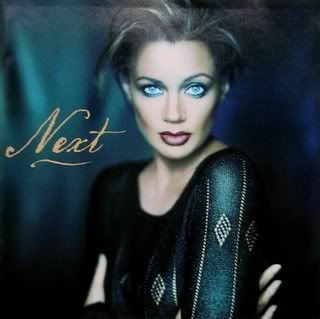 01. Who Were You Thinkin' 'Bout
02. Happiness
03. And My Heart Goes
04. First Thing On Your Mind
05. Crazy 'Bout You
06. Lost Without You
07. Someone Like You
08. The Easiest Thing
09. Surrender
10. Start Again
11. And If I Ever
12. Oh How The Years Go By
http://www60.zippyshare.com/v/26962745/file.html
Album: Greatest Hits The First Ten Years (1998)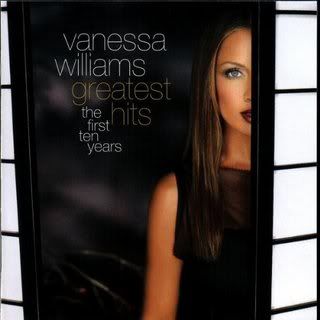 01. The Right Stuff
02. Dreamin'
03. Running Back To You
04. The Comfort Zone
05. Save The Best For Last
06. The Sweetest Days
07. Betcha Never
08. Open Your Eyes, You Can Fly
09. Oh How The Years Go By
10. Love Is (Duet With Brian McKnight)
11. Colors Of The Wind
12. Where Do We Go From Here
13. My Flame
http://www75.zippyshare.com/v/79905797/file.html
Album: 20th Century Masters - The Millennium Collection (2003)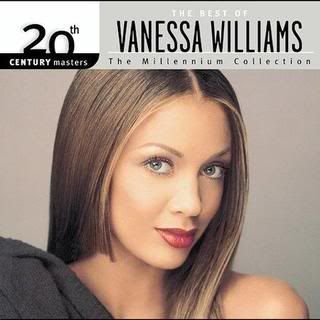 01. Save The Best For Last
02. Dreamin'
03. Running Back To You
04. Work To Do
05. The Comfort Zone
06. The Right Stuff
07. Darlin' I
08. The Sweetest Days
09. Oh How The Years Go By
10. Happiness
http://www26.zippyshare.com/v/3597206/file.html
Album: Love Songs (2004)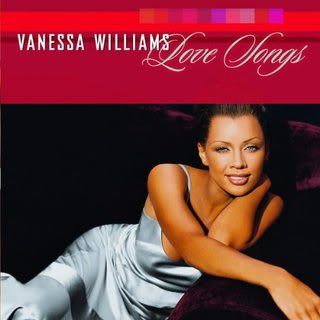 01. The Way That You Love (Late Night Mix)
02. Dreamin'
03. Alfie
04. Love Like This
05. And My Heart Goes
06. Still In Love
07. Just For Tonight
08. Someone Like You
09. And If I Ever
10. Can This Be Real
11. April Fools
12. Save The Best For Last
http://www40.zippyshare.com/v/74207352/file.html
Album: Everlasting Love (2005)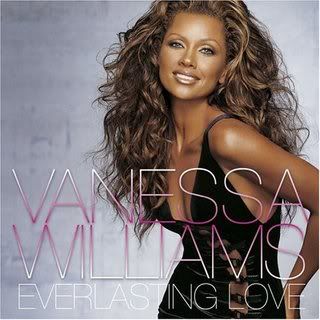 01. Everlasting Love
02. First Time Ever I Saw Your Face
03. Harvest for the World
04. I'll Be Good To You (Feat. James 'D-Train' Williams)
05. Let's Love
06. Midnight Blue
07. Never Can Say Goodbye (Feat. George Benson)
08. One Less Bell to Answer
09. Send One Your Love
10. Show and Tell
11. Today and Everyday
12. Tuning
13. With You I'm Born Again
14. You Are Everything
http://www66.zippyshare.com/v/85379464/file.html
Album: The Real Thing (2009)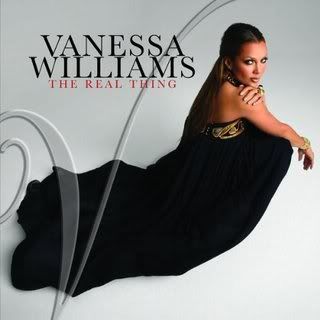 01. Breathless
02. Hello Like Before
03. Loving You
04. Just Friends
05. The Real Thing
06. Lazy Afternoon
07. Close To You
08. I Fell In
09. October Sky
10. Come On Strong
11. If There Were No Song
http://www53.zippyshare.com/v/81758867/file.html
Enjoy!!!!