Collection of Al B. Sure!
During the late '80s, Al B. Sure! enjoyed a brief run as one of new jack swing's most popular romantic singers. Born Al Brown in Boston, he grew up in Mount Vernon, NY, listening to smooth crooners like Marvin Gaye and Johnny Mathis; he later became interested in rap and added that skill to his vocal repertoire. At age ten, he and a friend performed on a song written by Ellie Greenwich for the soundtrack of Sesame Street, and later he began writing songs with his cousin Kyle West. While in high school (where he quarterbacked the football team), he became friends with Edward Ferrell, aka DJ Eddie F, who was working with rapper Heavy D at the time. Eddie F introduced the still-teenaged Al B. Sure! to Heavy D's manager/Uptown label head Andre Harrell, who had him sing backing vocals on several Heavy D tracks and helped him get a deal with Warner Brothers. Featuring production from DJ Eddie F and a number of co-writes with West, Al B. Sure!'s debut album, In Effect Mode, was released in 1988 and became a platinum-selling sensation thanks to the single "Nite and Day," which reached the Top Ten on the pop charts and topped the R&B charts for three weeks. The follow-up, "Off on Your Own (Girl)," was also a number one R&B hit, and he became a bona fide star among urban audiences, though he didn't remain a presence on the pop charts. His second album, Private Times...and the Whole 9, appeared in 1990 and produced another R&B number one in "Misunderstanding," as well as a duet with Diana Ross called "No Matter What." His third album, 1992's Sexy Versus, wasn't as successful, and he took a hiatus from recording, eventually landing a vice president position at Motown. In 1996, he survived a potentially nasty car accident in New York, and in 2002, he began hosting a quiet storm-style radio show in the San Francisco Bay Area. Signed to the Hidden Beach label, he finally returned with Honey I'm Home, his first album in 17 years, in 2009. Allmusic by Steve Huey
Album: In Effect Mode (1988)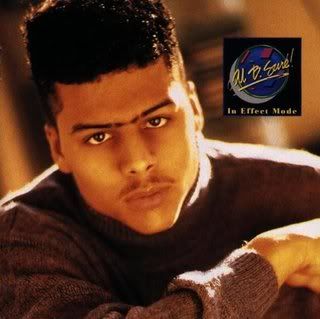 01. Nite & Day
02. Oooh This Love Is So
03. Killing Me Softly
04. Naturally Mine
05. Rescue Me
06. Off On Your Own (Girl)
07. If I'm Not Your Lover
08. Just A Taste Of Lovin'
09. Noche Y Dia
http://www66.zippyshare.com/v/82312271/file.html
Album: Private Times And The Whole 9! (1990)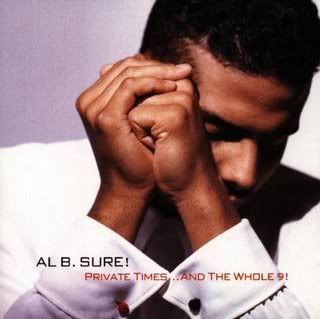 01. Hotel California
02. Touch You
03. So Special
04. I Want To Know
05. No Matter What You Do (Duet with Diana Ross)
06. Missunderstanding
07. Channel J
08. Had Enuff
09. Just For The Moment
10. Sure! Thang
11. You Excite Me
http://www51.zippyshare.com/v/8008695/file.html
Album: Sexy Versus (1992)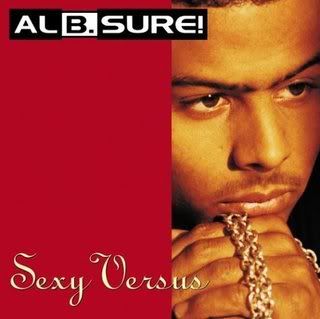 01. Right Now
02. U & I
03. Playing Games
04. Natalie
05. Ooh 4 You Girl
06. Kick In The Head
07. Turn You Out
08. See The Lady
09. Thanks 4 A Great Time Last Night
10. I Don't Wanna Cry
11. Die For You
12. I'll Never Hurt You Again
13. Papes In The End
http://www10.zippyshare.com/v/8750925/file.html
Album: The Very Best of Al B. Sure! (2003)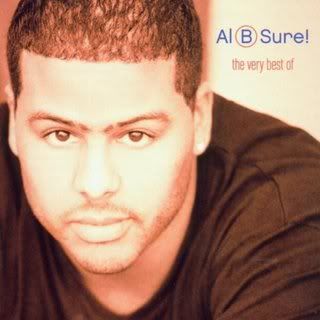 01. Nite and Day
02. Off on Your Own (Girl)
03. If I'm Not Your Lover
04. Oooh This Love Is So
05. Killing Me Softly
06. Rescue Me
07. Hotel California
08. Missunderstanding
09. No Matter What You Do
10. Right Now
11. Natalie
13. Ohh This Jazz Is So
14. The Secret Garden (Sweet Seduction)
15. If I'm Not Your Lover [12 Remix]
16. Rescue Me [Radio Remix Edit]
http://www64.zippyshare.com/v/89122878/file.html
Album: Honey I'm Home (2009)
01. Nite and Day (Interlude)
02. I Love It (Papi Aye Aye Aye)
03. I'm Glad
04. Top Of Your Lungs
05. All I Wanna Do
06. Lady In My Life
07. Dedicate My All
08. Bye The Way, Bye The Way
09. Only You
10. Whatcha Got
11. Fragile
12. 4 Life
13. Never Stop Loving You
http://www53.zippyshare.com/v/52201408/file.html
Enjoy!!!!