Collection of Jody Watley
Grammy Award-winning vocalist/producer/songwriter Jody Watley made a name for herself with the dance-soul trio Shalamar before embarking on a solo career that would bring her numerous Top Ten hits and a reputation as "The Queen of Cool." Watley was born in Chicago, IL, on January 30, 1959, but grew up in Los Angeles. Jody's teenage gig as a dancer on Soul Train would lead to a meeting with the hit TV show's booking agent, Dick Griffey. Along with fellow singers Jeffrey Daniels and Gerald Brown, Watley was recruited by Griffey to join Shalamar in 1977. A string of poppy dance-soul hits that would chart in America and the U.K. began in 1979 with "Take That to the Bank." Watley would leave the group in 1982 and eventually move to London, where she recorded some demos with the Art of Noise. It was during this time that she was invited by Bob Geldof to appear on the 1986 charity single "Do They Know It's Christmas?" by Band Aid. She returned to the U.S. late in the year and began working on her solo debut.
Recorded with hit producers Bernard Edwards, David Z., Patrick Leonard, and André Cymone -- who eventually become her husband until 1995, when the two divorced -- Watley's 1987 self-titled debut became an instant smash courtesy of its lead single, "Looking for a New Love," and its catch phrase, "hasta la vista, baby." Stylish videos accompanied the future hits "Don't You Want Me" and "Still a Thrill" and would help earn her the award for Best New Artist at the 30th annual Grammy Awards. Two years later she would return with the ambitious album Larger Than Life and the number one hit "Real Love." The album's second single, "Friends," was an early R&B/hip-hop blend with Eric B. & Rakim making an appearance. The remix album You Wanna Dance with Me? surfaced a year later as did the million-selling exercise video Dance to Fitness. Fashion spreads and an appearance in a Gap ad campaign were other non-musical activities, all helping to earn her a spot on People magazine's 50 Most Beautiful People list.
More mature music appeared on both 1991's Affairs of the Heart and 1993's Intimacy, and while they weren't the major hits her earlier efforts were, they were well received by critics and helped strengthen her loyal fan base. She also worked with legendary composer Henry Mancini on the soundtrack to the Blake Edwards film Switch during this time and accepted an offer to sing at the White House in 1992. The 1995 album Affection found the singer off her longtime label, MCA, and on her own independent label, Avitone. Her 1998 effort Flower found her on Atlantic worldwide, but the label didn't release the album in the States. A year later Destiny's Child put the Watley-penned "Sweet Sixteen" on their multi-platinum album The Writing's on the Wall while Watley herself was working on a new dance sound that was slightly more left-field but still stylish and tasteful. The Japanese-only The Saturday Night Experience, Vol. 1 landed in 1999 while 2000 saw her return to the dance charts with the Masters at Work-produced "I Love to Love" featuring Roy Ayers. Tastemaker DJs Ron Trent and Blaze would remix the single "Saturday Night Experience" for the U.K. label Giant Steps in 2001, and a new, sophisticated album, Midnight Lounge, would appear on Shanachie the same year. In 2005, she appeared on King Britt's album This Is and climbed back on top of the dance charts with a new remix of her classic "Looking for a New Love." The following year, Watley released a new album The Makeover featuring a cover of Madonna's "Boderline" which made it to #2 on the dance charts. Further singles from the album also climbed the dance charts with "A Beautiful Life" making it to #5 while "I Want Your Love" went to #1. In 2008 she appeared in a fashion spread alongside Iman, Naomi Campbell, and Tina Turner in Vogue Italia. Featuring black models almost exclusively, the issue was the first to sell out in the magazine's history. That same year, the 1998 album Flower was issued for the first time in the States.
Album: Jody Watley (1987)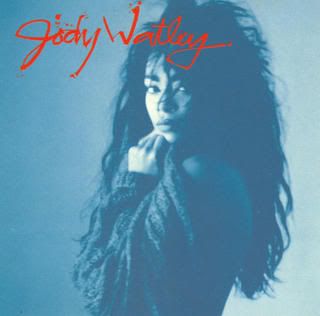 01. Looking for a New Love
02. Still a Thrill
03. Some Kind of Lover
04. For the Girls
05. Love Injection
06. Don't You Want Me
07. Do It to the Beat
08. Most of All
09. Learn to Say No
10. Looking for a New Love [Extended Club Version]
http://www48.zippyshare.com/v/64981305/file.html
Album: Larger Than Life (1989)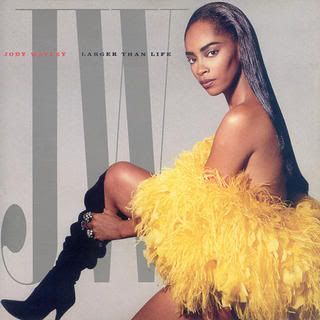 01. Real Love
02. Friends
03. Everything
04. What Cha' Gonna Do For Me
05. L.O.V.E.R.
06. For Love's Sake
07. Lifestyle
08. Precious Love
09. Something New
10. Once You Leave
11. Come Into My Life
12. Only You
13. Real Love (Extended Version)
http://www56.zippyshare.com/v/65716332/file.html
Album: You Wanna Dance With Me? (1989)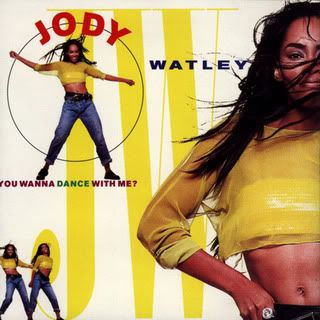 01. Still a Thrill
02. Friends
03. Looking for a New Love
04. Real Love
05. L.O.V.E.R.
06. What'cha Gonna Do for Me
07. Don't You Want Me
08. Most of All
09. Some Kind of Lover
http://www71.zippyshare.com/v/86294386/file.html
Album: Affairs Of The Heart (1991)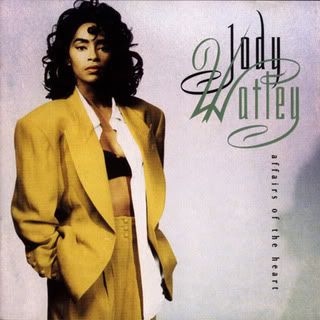 01. I Want You
02. Call On Me
03. I'm The One You Need
04. Affairs Of The Heart
05. Commitment Of Love
06. It All Begins With You
07. Dance To The Music
08. Strange Way
09. Always And Forever
10. Until The Last Goodbye
11. Stolen Moments
http://www11.zippyshare.com/v/10662726/file.html
Album: Intimacy (1993)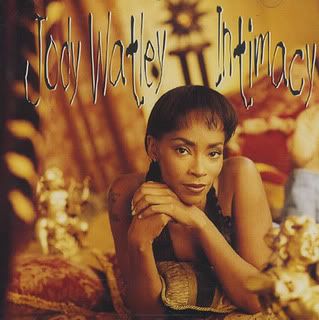 01. Workin' on a Groove
02. When a Man Loves a Woman
03. Are You the One
04. Too Shy to Say
05. Your Love Keeps Working on Me
06. Ecstasy
07. To Be With You
08. Together
09. Take Me in Your Arms
10. Best of Me
http://www2.zippyshare.com/v/73809145/file.html
Album: Affection (1995)
01. The Beat Don't Stop
02. Affection
03. (We Gotta Be) Together
04. Way, Pts. 1 & 2
05. Pride And Joy
06. All Night Love Affair
07. Stay
08. Faithful
09. I Care For You
10. Lookin' For A New Love
http://www23.zippyshare.com/v/26209878/file.html
Album: Greatest Hits (1996)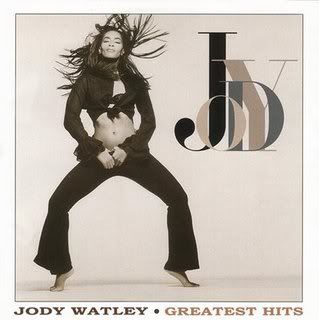 01. Looking For A New Love
02. I Want You
03. Some Kind Of Lover
04. Friends
05. Still A Thrill
06. Everything
07. Don't You Want Me (Dance Remix)
08. Your Love Keeps Working On Me
09. Most Of All
10. I'm The One You Need
11. Ecstasy (Extended Dance Remix)
12. When A Man Loves A Woman (P.M. Dawn Remix)
13. Real Love
http://www63.zippyshare.com/v/78196677/file.html
Album: Flower (1998)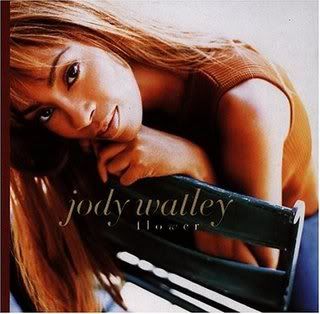 01. Lovin' You So
02. Flower
03. Off The Hook
04. Everything You Do
05. Just One More Time
06. If I'm Not In Love
07. A Lifetime
08. No More Tears To Cry
09. You'll Never Find A Love
10. I Don't Want You Back
11. Baby Tonight
12. 16
13. Off The Hook (D-Dot Remix Featuring Rakim)
http://www75.zippyshare.com/v/13302930/file.html
Album: The Saturday Night Experience Vol. 1 (1999)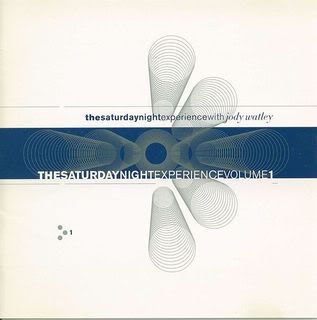 01. Saturday Night Experience
02. Another Chapter
03. Timeless
04. The Love (Angel Remix)
05. Pure Joy
06. After Hours
07. The Lonely
08. The Love
09. Saturday Night Experience (Reprise)
10. Another Chapter (DJ Soma Grow Sound Mix)
11. Another Chapter (S&T Ball Room Mix)
http://www19.zippyshare.com/v/27327727/file.html
Album: Midnight Lounge (2001)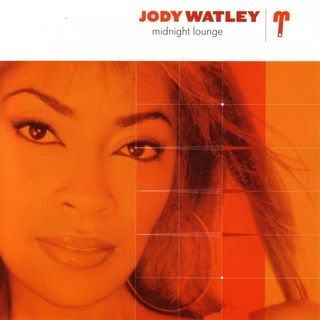 01. Midnight Lounge
02. Whenever...
03. Photographs
04. I Love To Love
05. Skin Deep
06. More
07. Saturday Night Experience
08. Clouds
09. Don't Give Up
10. The Essence
11. Midnight Lounge (reprise)
12. Whenever (Afro Kozmic Soul Remix)
13. Photographs (Eastwest Connection Remix)
http://www50.zippyshare.com/v/58845622/file.html
Album: The Makeover (2006)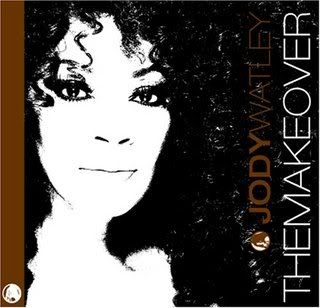 01. Intro
02. Don't You Want Me
03. Waiting in Vain
04. A Beautiful Life
05. Bed of Roses
06. I Want Your Love
07. Love Hangover
08. Borderline
09. Carpenters Medley
10. Friendz
11. The Makeover Superstar
12. Midnight Lounge
13. A Beautiful Life (A Beautiful Dub)
http://www21.zippyshare.com/v/63779700/file.html
Enjoy!!!!