Collection of Lionel Richie
After leaving the Commodores, Lionel Richie became one of the most successful male solo artists of the '80s, arguably eclipsed during his 1981-1987 heyday only by Michael Jackson and Prince. Richie dominated the pop charts during that period with an incredible run of 13 consecutive Top Ten hits, five of them number ones. As his popularity skyrocketed, Richie moved farther away from his R&B origins and concentrated more on adult contemporary balladry, which had been one of his strengths even as part of the Commodores. After 1987, Richie fell silent, taking an extended break from recording and touring before beginning a comeback toward the tail end of the '90s.
Lionel Brockman Richie, Jr., was born on June 20, 1949, in Tuskegee, AL, and grew up on the campus of the Tuskegee Institute, where most of his family had worked for two generations prior. While attending college there, Richie joined the Commodores, who went on to become the most successful act on the Motown label during the latter half of the '70s. Richie served as a saxophonist, sometime vocalist, and songwriter, penning ballads like "Easy," "Three Times a Lady," and "Still" (the latter two became the group's only number one pop hits). Although the Commodores maintained a democratic band structure through most of their chart run, things began to change when the '70s became the '80s. In 1980, Richie wrote and produced country-pop singer Kenny Rogers' across-the-board number one smash "Lady," and the following year, Richie's duet with Diana Ross, "Endless Love" (recorded for the Brooke Shields film of the same title), became the most successful single in Motown history, topping the charts for a stunning nine weeks. With the media's attention now focused exclusively on Richie, tensions within the Commodores began to mount, and before the end of 1981, Richie decided to embark on a solo career.
Richie immediately set about recording his solo debut for Motown. Titled simply Lionel Richie, the album was released in late 1982 and was an immediate smash, reaching number three on the pop charts on its way to sales of over four million copies. It spun off three Top Five pop hits, including the first single, "Truly," which became Richie's first solo number one. If Lionel Richie made its creator a star, the follow-up, Can't Slow Down, made him a superstar. Boasting five Top Ten singles, including the number ones "All Night Long (All Night)" and "Hello," Can't Slow Down hit number one, eventually sold over ten million copies, and won the 1984 Grammy for Album of the Year. Such was Richie's stature that he was invited to perform at the closing ceremonies of the 1984 Olympics in Los Angeles, a spectacular stage event that was broadcast worldwide.
In 1985, Richie put his superstar status to work for a greater good, joining Michael Jackson in co-writing the USA for Africa charity single "We Are the World"; the all-star recording helped raise millions of dollars for famine relief. By the end of the year, he was on top of the charts again with "Say You, Say Me," a ballad recorded for the film White Nights but not included on the soundtrack album. The song was slated to be the title track on Richie's upcoming album, but delays in the recording process prevented the record from being released until August 1986, by which time the title was changed to Dancing on the Ceiling (in order to promote Richie's next single release). Three more Top Tens followed "Say You, Say Me," as did "Se La," which became the first of Richie's solo singles not to reach the pop Top Ten. Overall, Dancing on the Ceiling didn't match the success of Can't Slow Down, but it still sold an impressive four million copies, although Richie's reputation for sentimental ballads was beginning to incur a backlash in some quarters.
1987 saw Richie's nine-year streak of writing at least one number one single (a feat matched only by Irving Berlin) come to an end. As a matter of fact, Richie all but disappeared from the music business, simply choosing to take some time off after nearly two decades of recording and performing (or, perhaps, quitting while he was ahead). His silence was broken only in 1992, when Motown released a compilation titled Back to Front; in addition to some of his solo hits and a few Commodores tracks, Back to Front also featured three new songs, including the number one R&B hit "Do It to Me" (which wasn't as successful on the pop charts).
Richie wasn't bitten by the recording bug again until 1996, by which time he'd endured his share of personal loss: his father had passed away, and his marriage to wife Brenda -- the muse behind some of his most successful ballads -- had fallen apart. In approaching his comeback, Richie attempted to update his sound to reflect a decade's worth of developments in urban R&B. The result, Louder Than Words, was a moderate success, reaching the Top 30 and going gold. However, it didn't produce any major hit singles, and Richie's nods to new jack swing and hip-hop were criticized as awkward. 1998's Time found Richie in a more familiar element, relying on his signature sound with only slight musical updates. However, the album flopped, spending only a few weeks in the lower reaches of the charts. Richie's next album, Renaissance, was released to a favorable reception in Europe in late 2000; it was issued in the U.S. in early 2001. Three years later, on the heels of enduring a very public and bitter divorce with his second wife, Diane, Richie released Just for You. The 2006 album Coming Home found him working with an all-star cast of collaborators including Jermaine Dupri, Raphael Saadiq, Sean Garrett, and Dallas Austin. Live in Paris followed in 2007.
Album: Lionel Richie (1982)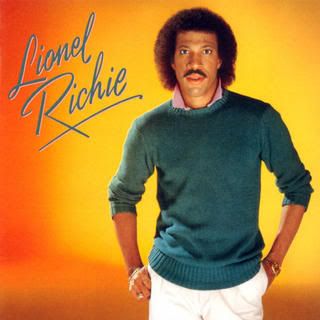 01. Serves You Right
02. Wandering Stranger
03. Tell Me
04. My Love
05. Round And Round
06. Truly
07. You Are
08 .You Mean More To Me
09. Just Put Some Love In Your Heart
http://www5.zippyshare.com/v/peWGKqYJ/file.html
Album: Can't Slow Down (1983)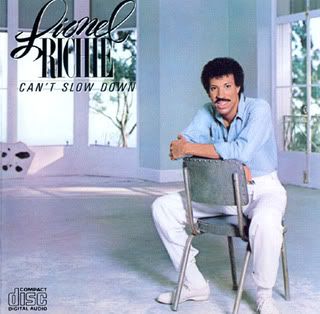 01. Can't Slow Down
02. All Night Long
03. Penny Lover
04. Stuck On You
05. Love Will Find a Way
06. The Only One
07. Running With the Night
08. Hello
http://www57.zippyshare.com/v/7YAkFuYu/file.html
Album: Dancing On The Ceiling (1986)
01. Dancing On The Ceiling
02. Se La
03. Ballerina Girl
04. Don't Stop
05. Deep River Woman
06. Love Will Conquer All
07. Tonight Will Be Alright
08. Say You, Say Me
09. Night Train (Smooth Alligator)
http://www37.zippyshare.com/v/aIhccJnn/file.html
Album: Back To Front (1992)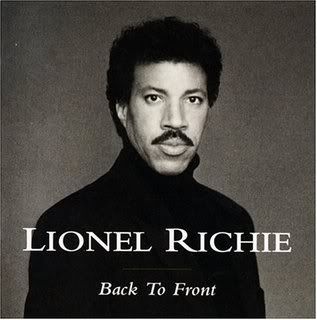 01. Do It to Me
02. My Destiny
03. Love, Oh Love
04. All Night Long (All Night)
05. Easy
06. Still
07. Endless Love with Diana Ross
08. Running with the Night
09. Dancin' on the Ceiling
10. Sail On
11. Hello
12. Truly
13. Penny Lover
14. Stuck on You
15. Say You, Say Me
16. Three Times a Lady
http://www24.zippyshare.com/v/ykUmSZpI/file.html
Album: Louder Than Words (1996)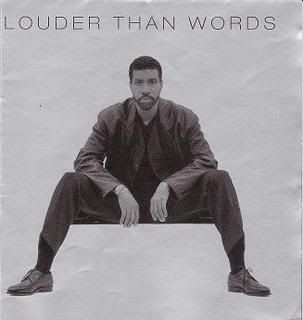 1. Piece Of Love
2. Still In Love
3. I Wanna Take You Down
4. Can't Get Over You
5. Change
6. Nothing Else Matters
7. Ordinary Girl
8. Say I Do
9. Paradise
10. Don't Wanna Lose You
11. Lovers At First Sight
12. Climbing
http://www21.zippyshare.com/v/zNoeB6Tg/file.html
Album: Truly -The Love Songs (1997)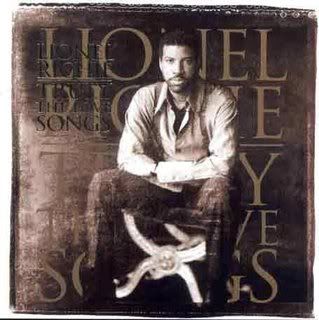 1. My Destiny
2. Endless Love
3. Three Times a Lady
4. Don't Wanna Lose You
5. Hello
6. Sail On
7. Easy
8. Say You, Say Me
9. Do It to Me
10. Penny Lover
11. Truly
12. Still
13. Love Will Conquer All
14. Sweet Love
15. Ballerina Girl
16. Still in Love
17. Oh No
18. Just to Be Close to You
19. Stuck on You
http://www29.zippyshare.com/v/Cj3B6N9v/file.html
Album: Time (1998)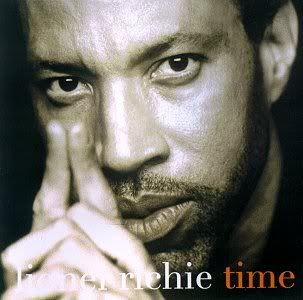 01. Zoomin'
02. I Hear Your Voice
03. Touch
04. Forever
05. Everytime
06. Time
07. To the Rhythm
08. Stay
09. That's the Way I Feel
10. Closest Thing to Heaven
11. Someday
12. Lady
http://www20.zippyshare.com/v/XxhXQw4r/file.html
Album: Renaissance (2001)
01. Angel
02. Cinderella
03. Tender Heart
04. Dance the Night Away
05. Tonight
06. How Long
07. Don't You Ever Go Away
08. Wasted Time
09. Piece of My Heart
10. It May Be the Water
11. Here Is My Heart
12. Don't Stop the Music
13. Angel (remix)
http://www35.zippyshare.com/v/v5RXdc3e/file.html
Album: Encore (2002)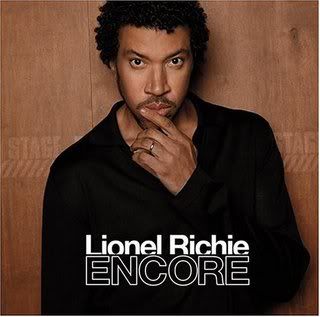 01. Hello
02. Running With The Night
03. Penny Lover
04. Easy
05. Dancing On The Ceiling
06. Stuck On You
07. Brick House
08. Three Times A Lady
09. All Night Long
10. Say You, Say Me
11. Angel
12. Still
13. Goodbye
14. To Love A Woman
http://www2.zippyshare.com/v/bC8dq2cY/file.html
Album: The Definitive Collection (2003)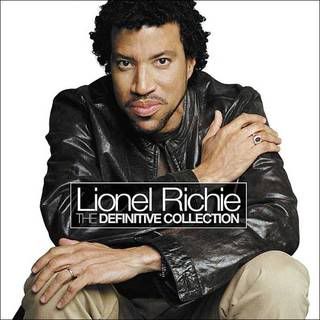 01. Hello
02. Just To Be Close To You
03. Easy
04. Running With The Night
05. Three Times A Lady
06. Still
07. All Night Long (All Night)
08. Endless Love
09. Truly
10. Penny Lover
11. You Are
12. Sail On
13. Stuck On You
14. Say You, Say Me
15. Dancing On The Ceiling
16. Do It To Me
17. Ballerina Girl
18. Angel
19. To Love A Woman
20. Goodbye
21. Zoom (Unreleased)
22. Oh No
23. Can't Slow Down (Early Work)
24. Lady
25. Brick House
http://www20.zippyshare.com/v/yVfycreu/file.html
Album: Just For You (2004)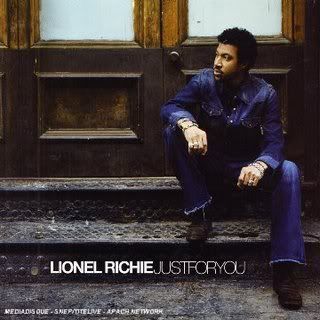 01. Just For You
02. I Still Believe
03. Just To Be With You Again
04. Shes Amazing
05. Ball And Chain
06. The World Is A Party
07. Time Of Our Life
08. Outrageous
09. Road To Heaven
10. Dance For The World
11. Do Ya
12. In My Dreams
13. One World
http://www59.zippyshare.com/v/PMqzjXR6/file.html
Album: Coming Home (2004)
01. I Call It Love
02. Sweet Vacation
03. Why
04. What You Are
05. Up All Night
06. I'm Coming Home
07. All Around The World
08. Out Of My Head
09. Reason To Believe
10. Stand Down
11. I Love You
12. I Apologize
13. I'm Missing Her
http://www120.zippyshare.com/v/EWeeUdLh/file.html
Album: Just Go (2009)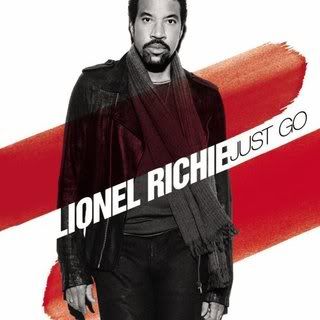 01. Forever
02. Just Go
03. Nothing Left To Give
04. Forever And A Day
05. I'm Not Okay
06. Good Morning
07. Through My Eyes
08. I'm In Love
09. Think Of You
10. Into You Deep
11. Pastime
12. Face In The Crowd
13. Somewhere In London
14. Eternity
http://www102.zippyshare.com/v/VxBNJkjs/file.html
Album: Tuskegee (2012)
01. You Are
02. Say You, Say Me
03. Stuck On You
04. Deep River Woman
05. My Love
06. Dancing On The Ceiling
07. Hello
08. Sail On
09. Endless Love
10. Just For You
11. Lady
12. Easy
13. All Night Long
14. Angel
http://www69.zippyshare.com/v/3P64TMmT/file.html
Enjoy!!!!